Haiku Online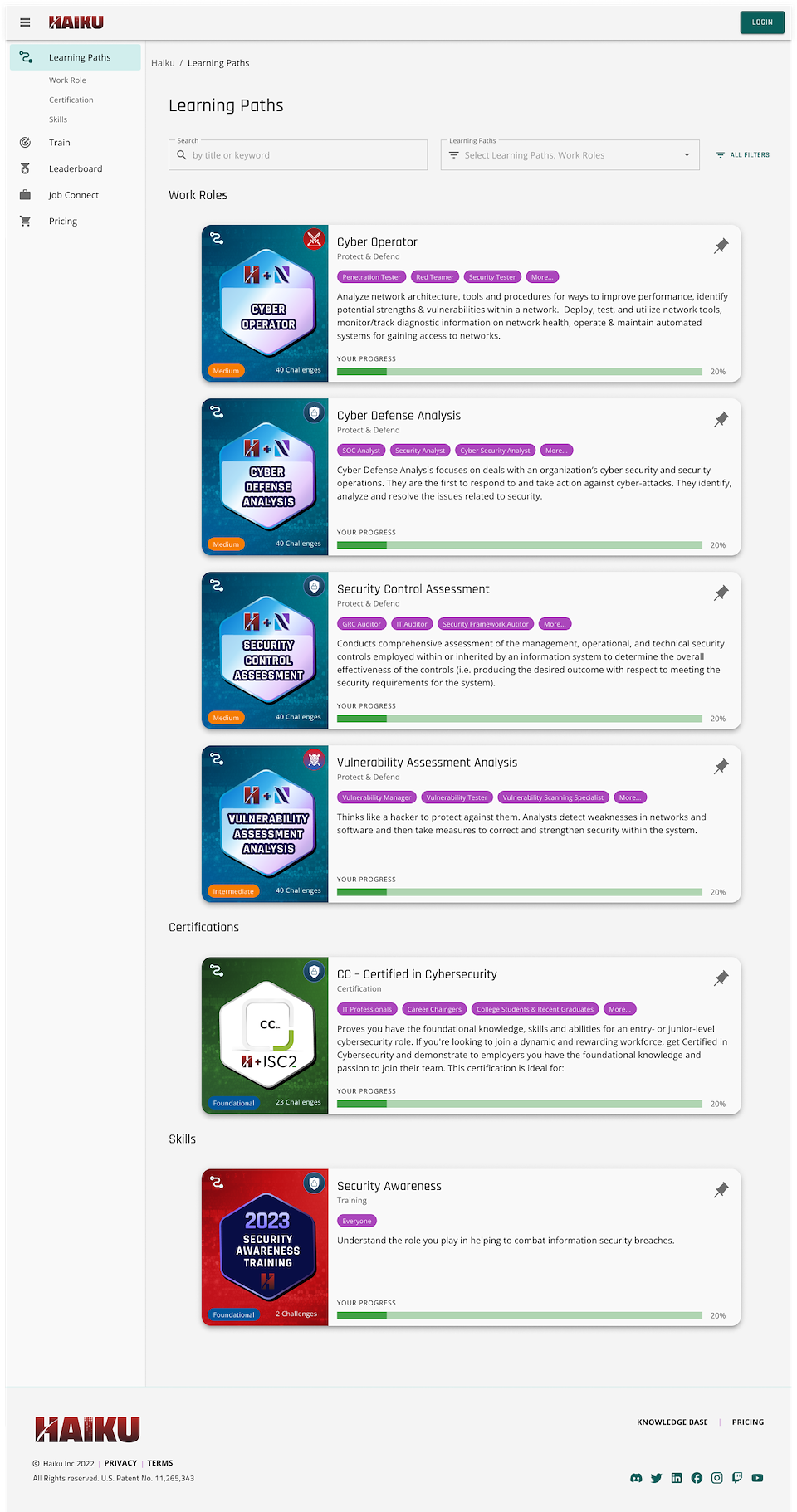 Designing for multiple learning paths for Cyber Security learners/

Designing for specific learning paths that could contain a broad variety of content and challenge types.
We created an administration panel for educators to track learner progress.
Description
When I joined Haiku Inc. they had 2 games across 3 platforms (1 game used 2 different desktop installers depending on the clients) and it was unclear what each game was for or what the outcome of engaging with the game would be. This included what skills it would teach them and how the educational games would help them in their Cyber Security educational journey. By the time I left we had 1 game, available via a web browser that could run on machines as simple as an 8-gig Chromebook.
During my time at Haiku, in addition to ongoing improvements to the existing games, I worked with Cyber Security specialists to organize the content, categorize everything according to the NIST NICE framework, and lay out clear learning paths. We built our designs to be flexible enough to include learning paths for certifications as well as general skill sets when those started rolling through the pipeline as well.
I also regularly interviewed Educators, Administrators and players/learners to determine design direction and effectiveness of the educational features, as well as gathering feedback about the games themselves to drive improvements.
Role
UI/UX Lead & Designer